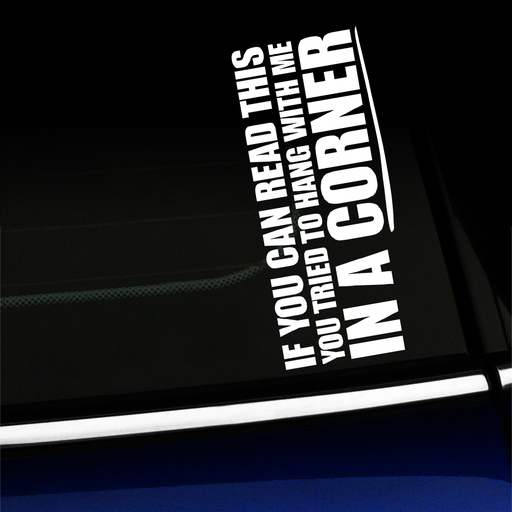 If you can read this, you tried to hang with me in a corner
Not everyone can keep up in those tight corners. Let's apply this decal sideways so that they can read it after they attempt to follow.
Available colors:
White, Metallic Silver, Gray, Black, Matte Black, Yellow, Golden Yellow, Metallic Gold, Copper, Orange, Soft Pink, Pink, Red, Burgundy, Yellow Green, Green, Dark Green, Turquoise, Ice Blue, Light Blue, Azure Blue, King Blue, Purple, and Violet
Color swatch can be seen in the example images.
Decal is approximately 6 inches tall (applied sideways as shown).
You might also be interested in