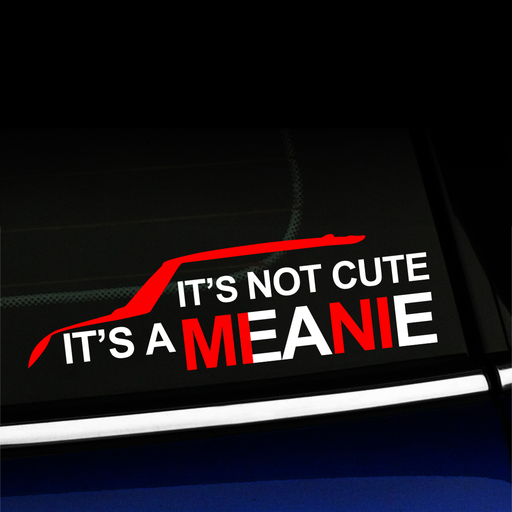 It's not cute, It's a meanie - Red and White Decal
Alright, so it's little and cute. But watch out, it bites too!
This decal is a white and red vinyl combo. Note that the letters highlighted in red spell out the word "MINI".
These durable vinyl decals are easy to apply and work great on car windows and other smooth surfaces! Instructions are included.
Decal is approximately 8 inches wide.
You might also be interested in