About Artistic Reflection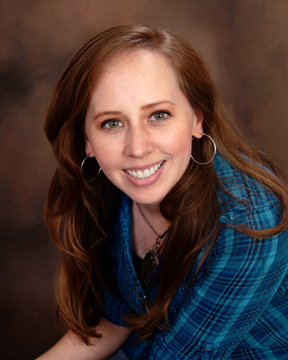 Hi! My name is Kristan. I like penguins and Chinese food. But not in the same way.
Welcome to ArtisticReflection.com. That's Artistic Reflection with no 's' on the end - important!
I started Artistic Reflection as a one-person business, but now I've got some help! In May of 2017 one of my best childhood friends Kayla came onto the team. If you contact Artistic Reflection, chances are good that you'll have a conversation with Kayla. She lives in Montana with her feisty cat, handsome dog, and mostly well-behaved husband. She enjoys tea, reading, writing novels, and teaching music lessons in the afternoon. If she doesn't respond to you right away, it's probably because she's off teaching music! In June of 2017 my amazing, hard-working, and talented husband James joined the AR team as well. He is a web-developing, time-saving-tool-writing ninja! He's the one that keeps this website running smoothly. He is also essential for reaching high stuff and loading heavy rolls of vinyl onto the large format printer. In February of 2022, our tiniest human, Harrison, made his big appearance. He's quickly become head supervisor of Artistic Reflection. Our golden retriever Moxxi lets us know when the mailman arrives to pick up the daily outgoing orders. Her job is probably the most important.
All of the art created here is done by me: From Eyeshades, badges, and decals to marketing and packaging. I run Artistic Reflection from my home-based studio in Colorado. It's the work that I do here that keeps me connected with what I love to do, and that is creating art for people to enjoy.
Inspired by my street legal go kart car...
It's a good chance that you stumbled upon or tripped over my website because you, like me, are a MINI enthusiast. You have mastered the art of glancing back at your car after you park it, roaring through twisty roads, and answering questions like, "Do you even fit in that little thing?" We MINIacs love our cars and we stick together.
When I adopted my MINI in January of 2011 it was love at first sight, addiction at first drive, and then obsession at first mod. The first art that I made for my car was the very first Eyeshade and the first MINI-related graphic design that I did was some badge designing for my local MINI club. I found it strangely fun and addictive.
The terrible part was that my art had to take a back seat as I put most of my time and energy into a dreadful tech support job. I endured seven long years of the soul-sucking troubleshooting of broken archery simulators before I finally made the decision to break free. Truth be told, I needed a good firm shove. Thanks, James!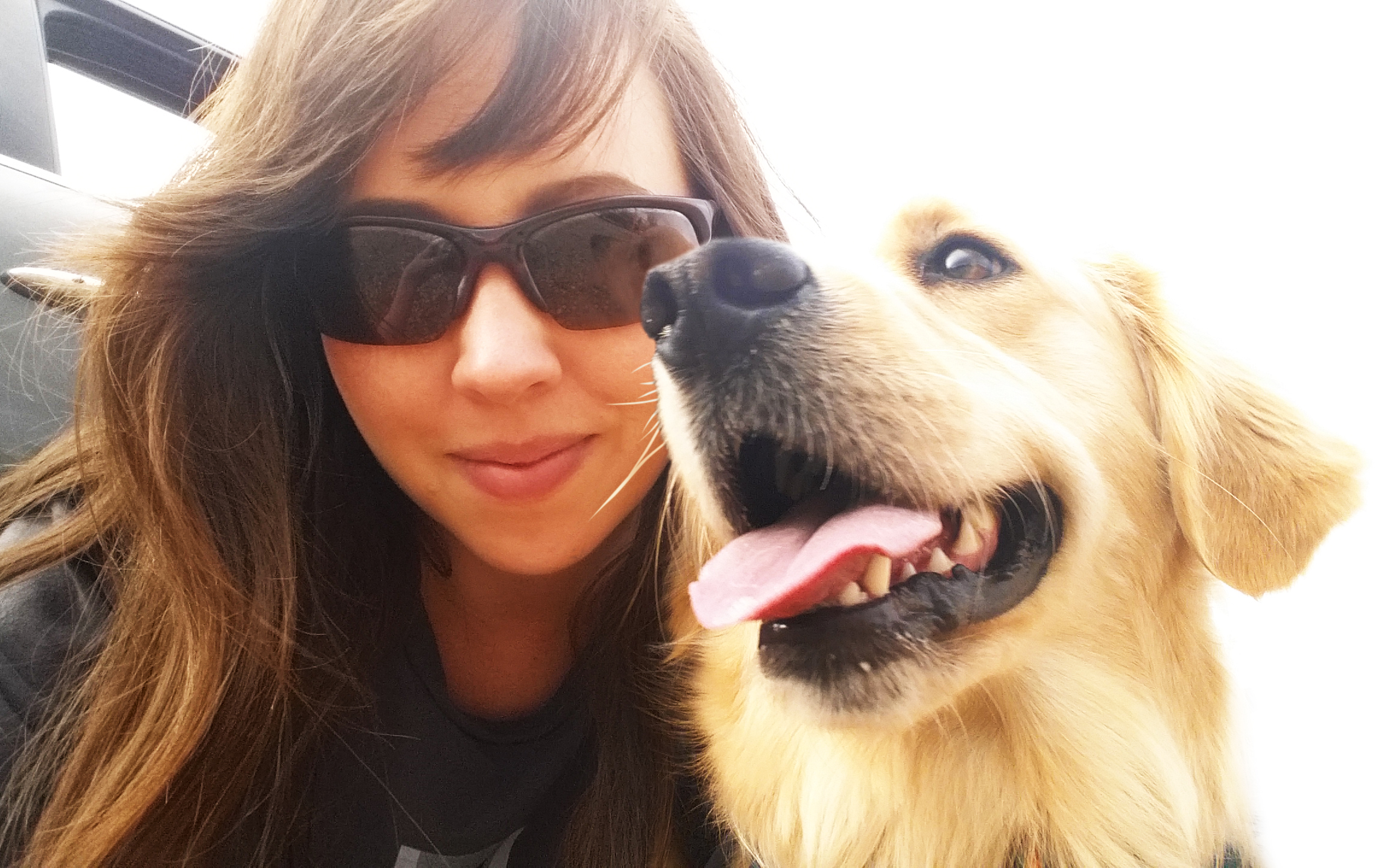 Taking a leap.
On February 14th, 2014 I gave myself the best Valentine's day present ever and left my miserable technical support job to run Artistic Reflection full time. This was probably the scariest best decision I've ever made.
With all of my focus on my growing company, I've been able to constantly design and make all kinds of customized products for my customers. They've rewarded me by coming back again and again and recommending me to their friends.
To anyone who's ever purchased graphics from Artistic Reflection, thank you! You're the reason I'm doing this. No, really. If people didn't buy my art, I'd have to get a normal job and nobody wants that! I'm very grateful. (Also, it helps to fund Moxxi's treat habit.)
So where did these silly car eyes come from?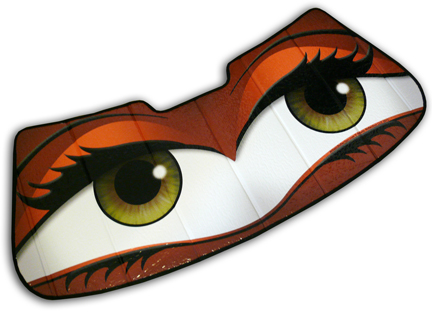 It started as a result of the "mod bug" that MINI Cooper owners tend to catch. I had just gotten my Cooper S in early 2011 and it is true what they say - It's really hard not to go crazy customizing!
When I started creating Eyeshades, it was totally on a whim. I knew that I wanted some fun car eyes for my MINI and so I searched high and low for a sunshade with eyes. But not just any eye sunshade would do. It had to be the color of my car. And the design had to be right. And it had to fit my car. And it had to last.
After a lot of frustrating searches around the internet, I had found out that NO ONE made sunshades with eyes on either thick or fitted shades. There were some sad, flimsy, bulk-created ones, but they were all one size and color fits all. Sure, they were cheap, but that's because they were built cheaply. I knew the next step was to make my own.
That first Eyeshade was not the best, but I'll never forget how I made it. I spent the better part of a day sitting on the floor, bent over a shade I had bought from a MINI dealership. My first instinct was to paint. And so paint I did! It took me about seven hours. A big mess and a sore back later, I had some car eyes. I let it dry overnight and tried it on the car the very next day. The effect was exactly what I had hoped for. My car was suddenly alive and it didn't look like anything else out there.
Excited about what I had accomplished, I had that thing proudly displayed in the windshield any time the car was stationary. I got a lot of positive responses from it, but the one thing that kept being asked was, "Can you make me one?" Dreading several more days of back-breaking painting, I knew I had to come up with a better solution.
That's when a pile of experimental sunshades started to appear in my studio. I wanted to compare different shade styles (roll-up shades, accordion-style, etc.) and see what I could find to be the best in terms of price and quality. Most of what I tried wasn't quite right, but then I landed on custom-fit folding shades. Combined with nice vinyl prints, these shades were made to fit each individual car or truck perfectly, and were made to last. I had found my winner.
From there, I set up my shop to accept orders and, to my surprise, they started to come in. Rarely were two Eyeshades ordered the same as the ones before them. I had a fun time putting together each individual design. A huge reward to this was getting the occasional photo from a customer with their car or truck wearing his or her new eyes. It's a great feeling knowing that people out there are enjoying my artwork. To this day I continue to make Eyeshades and the selection continues to grow!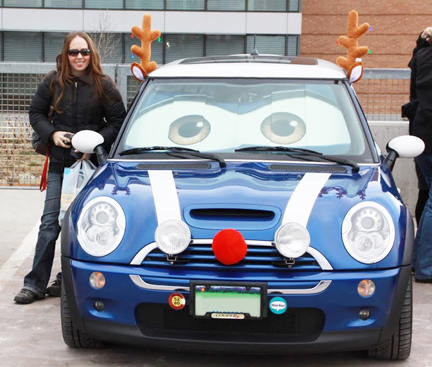 Stuff that sticks!
You can't make something fun like Eyeshades without eventually sparking up some other car stuff. My shop has since sprouted magnetic grill badges, decals, stickers, and racing stripes. I love taking custom orders and it's crazy what sorts of ideas people come to me with. Please keep in mind that Artistic Reflection is not sponsored by nor affiliated with MINI. We don't make anything with the MINI brand or logo.
A little more about me.
I grew up in Montana before I moved to Colorado to earn my bachelor's degree in Media Arts and Animation. I met my husband James in art school. My favorite colors are blue and purple. I enjoy fishing, archery, animated movies, video games, golden retrievers, penguins, dragons, and motoring with my car club, MINI5280 of Colorado. I was elected as club secretary in January of 2012 through December of 2013. My MINI is a 2005 Hyper Blue Cooper S named Volly. We also have a 2013 Royal Gray Countryman named Max.