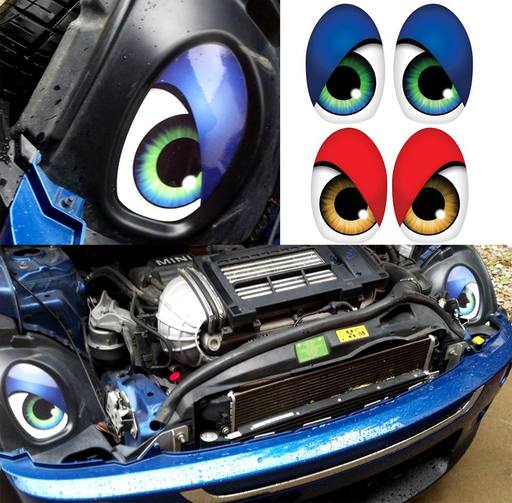 Under the Bonnet - Eyes Stickers
Did you know that the first generation MINI Coopers have a spot under the bonnet that looks like eyes should go there?
I've created these eyes stickers in full color vinyl, ready to stick into place and give your MINI that secret set of eyes that peek out whenever you pop the bonnet. The best part is that you can customize the eyelid color and the eye color, just like you can with Eyeshades! The eyes can be angry or sad, depending upon which sides you place them!
**Important** Please check your car's model to make sure these eyes will fit. Only first generation MINI's can wear them! These MINIs have headlights that lift with the bonnet unlike the second gen MINIs which leave the headlights behind as the bonnet is lifted. They fit the R50, R53 (02-06 hatchback) and the R52 (05-08 convertible).
You might also be interested in