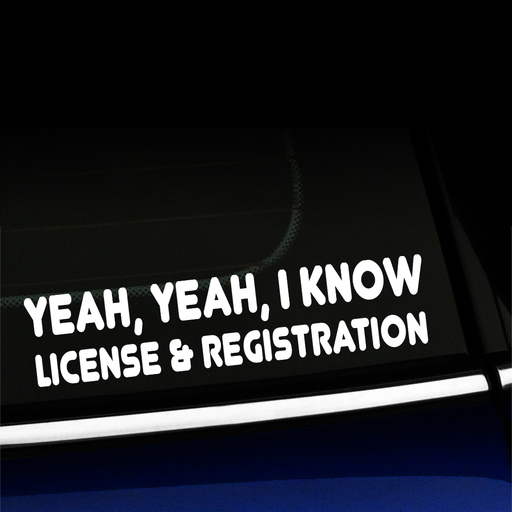 Yeah, yeah, I know License and Registration - decal
Yep, I know the drill. But it's not my fault - not only do I drive a fun car, but I have a severe case of lead-foot syndrome. Alright, let's get this over with...
Available colors:
White, Metallic Silver, Gray, Black, Matte Black, Yellow, Golden Yellow, Metallic Gold, Copper, Orange, Soft Pink, Pink, Red, Burgundy, Yellow Green, Green, Dark Green, Turquoise, Ice Blue, Light Blue, Azure Blue, King Blue, Purple, and Violet
Color swatch can be seen in the example images.
Decal is approximately 8 inches wide.
You might also be interested in