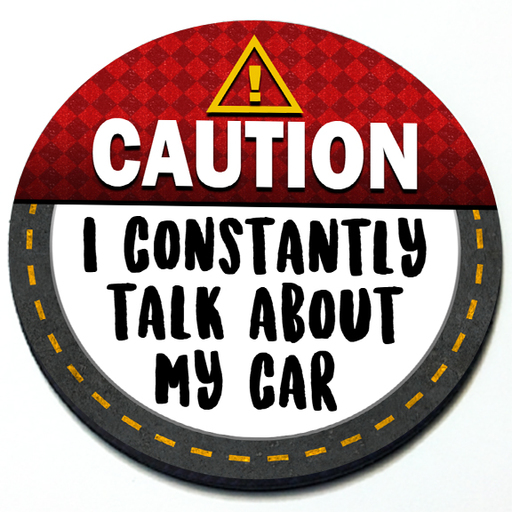 Caution I Constantly Talk about my Car - Grill Badge
Warning: This car's owner can regale you with tales of adventure, mods, and other details the like of which you probably never knew you never wanted to know.
Badges are 3 inches in diameter and made with extra thick magnetic material.
If you're unfamiliar with grill badges, these fun and interchangeable magnets add a little more personality to your car. They can be attached to metal badge holders that connect behind your license plate or to your car's grill. Mix and match!
Need a grill badge holder? Single holders for the grill and double holders for the license plate are available!
Disclaimer: This item is not a licensed MINI Cooper brand product. Artistic Reflection is not affiliated with or sponsored by MINI.
You might also be interested in