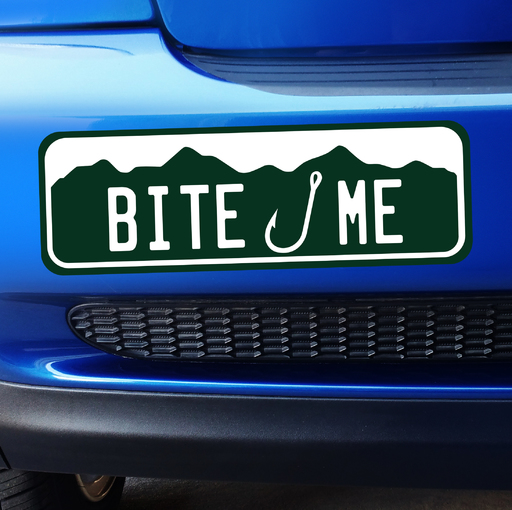 Large - Bite Me - Colorado Bumper Sticker
Meetings. Deadlines. Work. Errands. Bills. Traffic. Fish. They can all bite you, because you'd rather be fishing anyways.
This bumper sticker is approximately 9 inches wide by 3 inches tall and made with durable laminated vinyl.
Indoor or outdoor use. Apply to your car's bumper or window!
Very easy to install. Best placed on smooth surfaces.
You might also be interested in