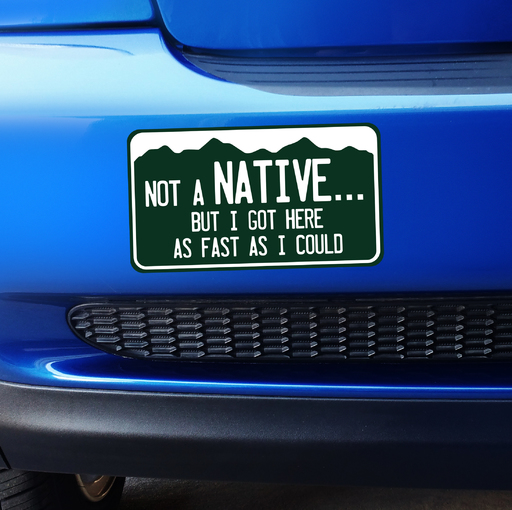 Small - Not a Native But I got here as fast as I could - Colorado Bumper Sticker
So you're not exactly a Colorado Native. As long as you feel like you would be one if you could be one, that's what really matters.
This bumper sticker is approximately 4.5 inches wide by 2.5 inches tall and made with durable laminated vinyl. (Too small? A bigger version is also available.)
Indoor or outdoor use. Apply to your car's bumper or window!
Very easy to install. Best placed on smooth surfaces.
You might also be interested in