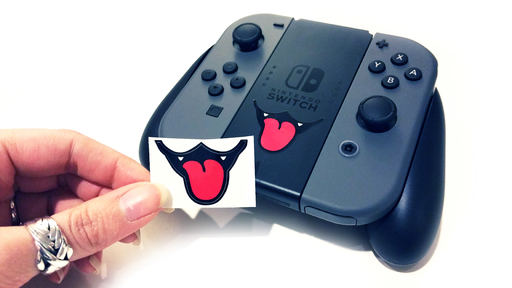 Puppy Mouth Sticker for Nintendo Switch Joy-Con
Ever notice how the Nintendo Joy-Con grip looks like a derpy puppy dog face? All he's missing is a mouth!
This full-color vinyl sticker is easy to apply and work greats on the Joy-Con* and other smooth surfaces! Stick 'em anywhere that is in need of a cute puppy mouth!
Each sticker is about 1" tall and is made with durable laminated vinyl. Listing is for 1 sticker.
*Important: Sticker should be placed only on the smooth plastic area of the Joy-Con indicated in the listing photos. Do not place on the soft grip coated areas of the controller or Switch system.
Disclaimer: This item is not a licensed Nintendo brand product. Artistic Reflection is not affiliated with or sponsored by Nintendo.
You might also be interested in