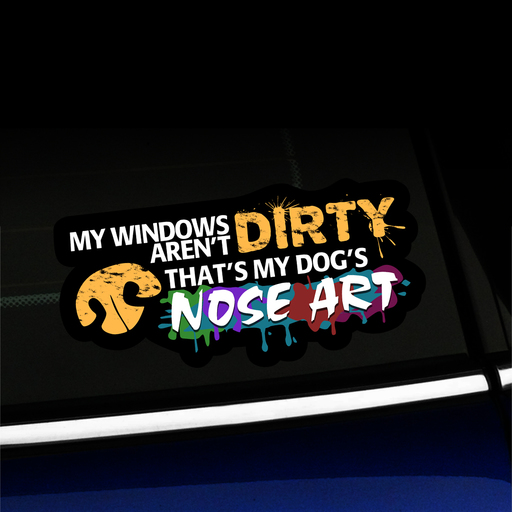 My Windows Aren't Dirty That's My Dog's Nose Art - Sticker
The swirl and dot painting on the inside of your windows has been created with lots of love and care. Share your furry best friend's art with the world!
This sticker is approximately 7 inches wide by 3.5 inches tall and made with durable laminated vinyl.
Indoor or outdoor use.
Very easy to install. Best placed on smooth surfaces such as glass.
You might also be interested in