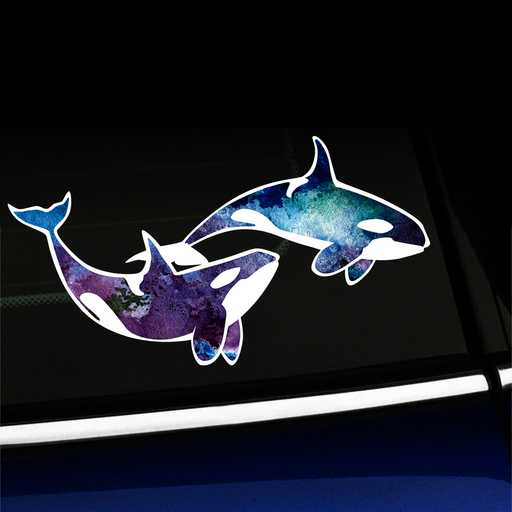 Watercolor Orcas - Killer Whales Sticker
Did you know that orcas, or killer whales, are actually the largest members of the dolphin family?
This sticker is approximately 7.5 inches wide by 4 inches tall and made with durable laminated vinyl.
Indoor or outdoor use.
Very easy to install. Best placed on smooth surfaces such as glass.
You might also be interested in