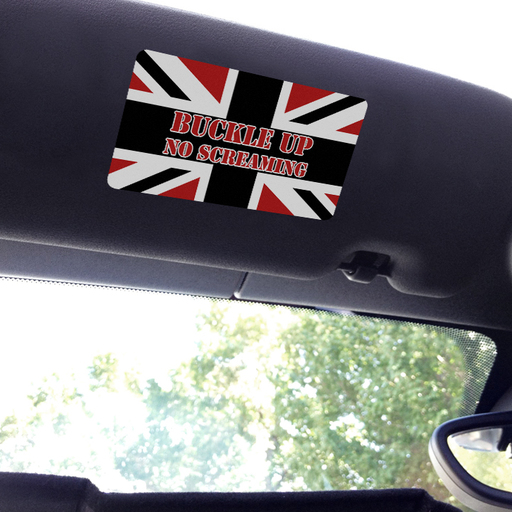 Visor stickers, Set of 2 - Small - Buckle Up No Screaming
Put that seatbelt on and enjoy the ride. Oh, and no screaming.
Visor stickers are made to cover up those warning signs on the back of the visors. If you're going to have a warning there, let's at least make it funny.
Each visor sticker in this listing is approximately 4.5 x 2.5 inches. Note: This sticker hasn't been tested in all MINI models and years, so please be sure to check the measurements of your visor's warning stickers before purchase. If you need the larger 7.5 x 2.5 inch visor sticker set, please see my shop for that listing. Each visor sticker order comes with 2 stickers.
Disclaimer: This item is not a licensed MINI Cooper brand product. Artistic Reflection is not affiliated with or sponsored by MINI.
You might also be interested in