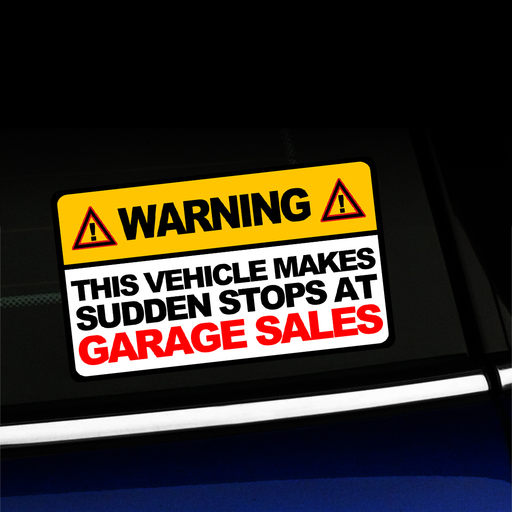 Warning - This vehicle makes sudden stops at garage sales - Funny Sticker
This one's for the totally serious brake-slamming, frantically-reversing, jumping out of the car garage sale enthusiast who can't pass up those colorful yard sale signs. Not even one.
These durable full-color vinyl stickers are easy to apply and work great on car windows and other smooth surfaces! Instructions are included.
This sticker is approximately 5 inches wide by 3 inches tall and made with durable laminated vinyl.
Indoor or outdoor use. Apply to your car's bumper or window!
Very easy to install. Best placed on smooth surfaces.
You might also be interested in