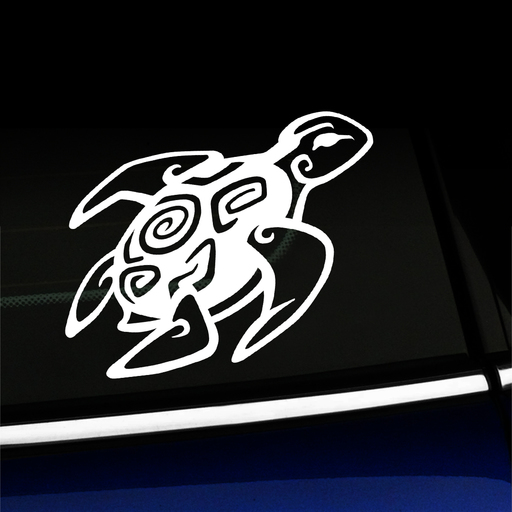 Sea Turtle
Starting as a pencil sketch, this little turtle has been transformed into a sleek decal ready to stick wherever you put him! An Artistic Reflection original design!
Available colors:
White, Metallic Silver, Gray, Black, Matte Black, Yellow, Golden Yellow, Metallic Gold, Copper, Orange, Soft Pink, Pink, Red, Burgundy, Yellow Green, Green, Dark Green, Turquoise, Ice Blue, Light Blue, Azure Blue, King Blue, Purple, and Violet
Color swatch can be seen in the example images.
Decal is approximately 6 inches wide.
You might also be interested in