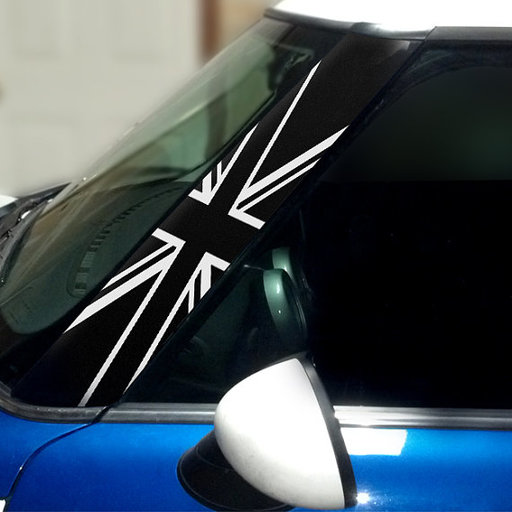 Pillar Decals (R50, R52, R53) Black Jack Front - 1st Generation Hardtop MINI Cooper - Set of 2
The glossy black pillars of the MINI provide a perfect canvas for this unique decal. Dress up your MINI and accent with this black jack design.
Choose your color for this decal! (Matte Black is subtle, but looks really cool!)
Available colors:
White, Metallic Silver, Gray, Matte Black, Yellow, Golden Yellow, Metallic Gold, Copper, Orange, Soft Pink, Pink, Red, Burgundy, Yellow Green, Green, Dark Green, Turquoise, Ice Blue, Light Blue, Azure Blue, King Blue, Purple, and Violet
Color swatch can be seen in the example images. Decals fit the 1st generation MINI Cooper and Cooper S - R50, R53 (02-06 hatchback) and the R52 (05-08 convertible). You'll get a set of 2, one for the driver side and one for the passenger side pillar.
Installation: Clean the surface thoroughly. Peel away the decal backing, and hold the decal by the edges. Carefully position, then press into place on the surface. Smooth, working from the center outward toward the edges. Carefully peel away the transfer sheet. Note: Apply in temperatures 45-90 degrees Fahrenheit. Use a soft cloth to smooth out the decal before removing the transfer sheet to help in adhering and to remove bubbles that might form beneath the vinyl.
You might also be interested in