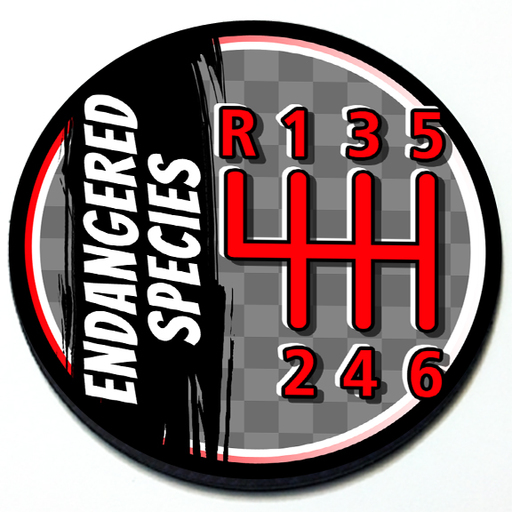 Endangered Species - Grill Badge
There are fewer and fewer who know how to drive stick, but there are also fewer manual cars too. Use this badge to appreciate your four-wheeled endangered species.
Badges are 3 inches in diameter and made with extra thick magnetic material.
If you're unfamiliar with grill badges, these fun and interchangeable magnets add a little more personality to your car. They can be attached to metal badge holders that connect behind your license plate or to your car's grill. Mix and match!
Need a grill badge holder? We have holders for the grill and license plate!
You might also be interested in