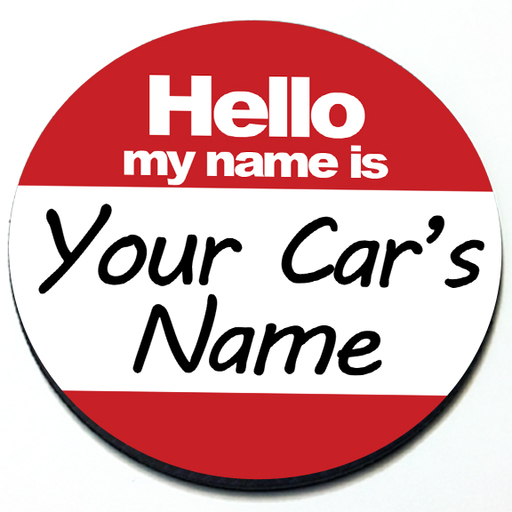 Custom Name and Color Hello My Name Is Badge
If you're anything like me, your car has a name to go with his or her personality. The problem is, they can't talk (from what I've experienced anyway). To help, I've created this way to help your car tells others what their name is. The best part is that you get to pick the color to match!
Badges are 3 inches in diameter and made with extra thick magnetic material.
If you're unfamiliar with grill badges, these fun and interchangeable magnets add a little more personality to your car. They can be attached to metal badge holders that connect behind your license plate or to your car's grill. Mix and match!
Need a grill badge holder? Single holders for the grill and double holders for the license plate are available!
Disclaimer: This item is not a licensed MINI Cooper brand product. Artistic Reflection is not affiliated with or sponsored by MINI.
You might also be interested in