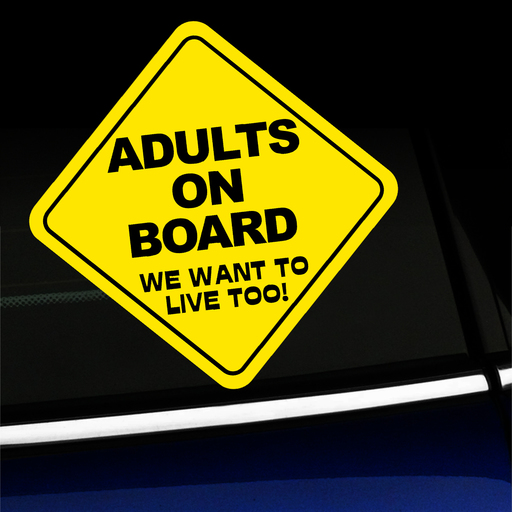 Adults on Board - We want to live too! - Sticker
Attention, all adults! Protect yourselves with this "Adults on Board" sticker - Because why should children and babies be in their own exclusive protected-from-dangerous-drivers-sticker club?
These durable full-color vinyl stickers are easy to apply and work great on car windows and other smooth surfaces! Instructions are included.
This sticker is approximately 5 inches wide by 5 inches tall and made with durable laminated vinyl. Indoor or outdoor use.
You might also be interested in