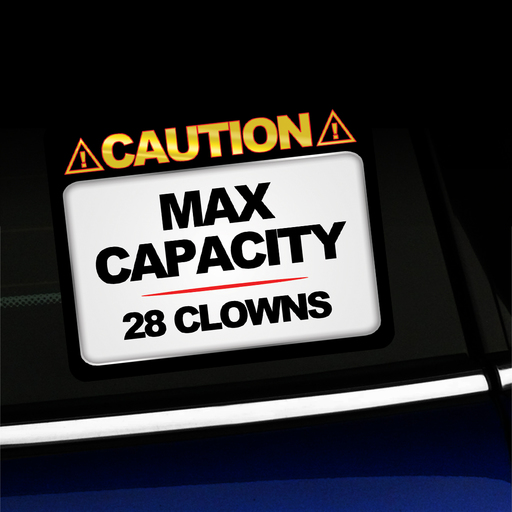 Caution Max Capacity 28 Clowns Sticker
Seriously. This has been proven.
Guess they weren't clowns, but close enough. 28 gymnasts were able to fit into a MINI Cooper for 5 seconds with all of the doors and windows closed, beating the last record of 27. Look it up. It's pretty amazing!
These durable full-color vinyl stickers are easy to apply and work great on car windows and other smooth surfaces! Instructions are included.
This sticker is approximately 3.5 inches wide by 2.8 inches tall and made with durable laminated vinyl. Indoor or outdoor use.
You might also be interested in