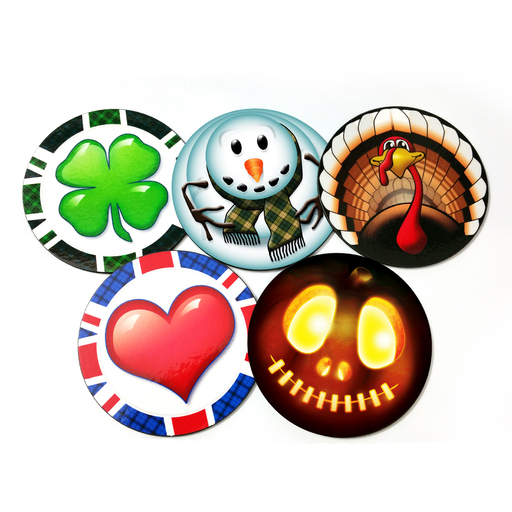 Badge Seasonal Set - Magnetic Grill Badges for MINI Cooper
Like to switch out your badges for the seasons? This set of 5 seasonal badges is ready to help!
Included are 1 of each of the following badges:
Clover
Snowman
Turkey
Heart
Jack-O-Lantern
Each badge is also available separately in my shop, but this grouped set is an awesome deal!
Badges are 3 inches in diameter and made with extra thick magnetic material.
About grill badges: These fun and interchangeable magnets add a little more personality to your car. We highly recommend attaching them to metal badge holders (sold separately) that install behind your license plates or to your car's grill. Grow your collection and mix and match!
Need a grill badge holder? Single holders for the grill and double holders for the license plate are available!
Disclaimer: This item is not a licensed MINI Cooper brand product. Artistic Reflection is not affiliated with or sponsored by MINI.
You might also be interested in